All-In-One Test Kit for Email Marketing
Email Sequences
---
Create automated, well-planned sequences of emails
Versioning
---
Run different versions of email sequences in parallel
Broadcasts
---
Send traditional one-off email campaigns to subscribers
Deliverability
---
Improve your email deliverability and sender reputation by sending emails with private IP addresses
Tags & Segments
---
Group your subscribers into segments based on different attributes
Snippets & Templates
---
Create and embed reusable email templates and content snippets
Powerful Flow Automation
The best way to talk to your subscribers is through a sequence of messages. We offer a powerful automation tool that allows for delays, multi channel splits and more, so you can build the perfect campaign.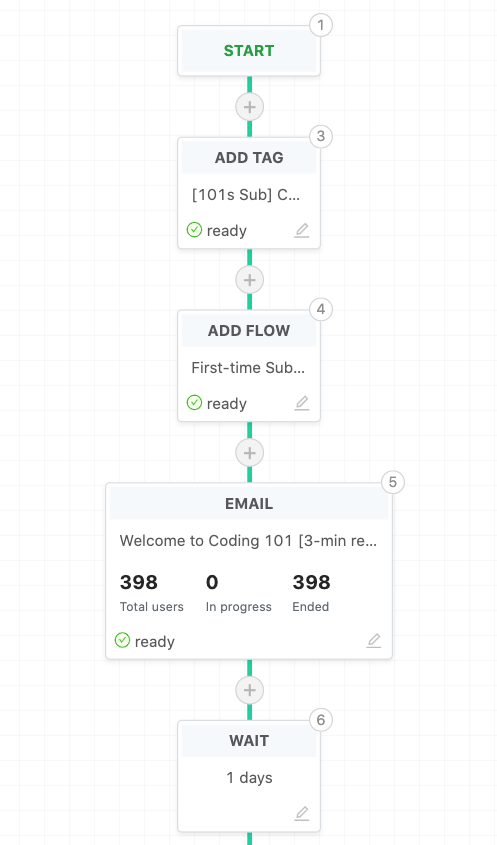 Versioning for experimentation
We use versions to organize automated flow campaigns. So you can make improvements in a new version without affecting the experience of existing subscribers.

Powerful email content editor with dynamic variables
We have a WYSIWYG email editor and a simple code language for injecting dynamic variables. Apart from basic variables such as subscriber name and email, you can also add custom variables.
Organize your customers through tags and segments
Tags are refined labels that you can add to your subscribers as they complete different milestones of your marketing campaign. You can then group together subscribers of different tags to form Segments, which are used in Broadcasts and Automation sequences.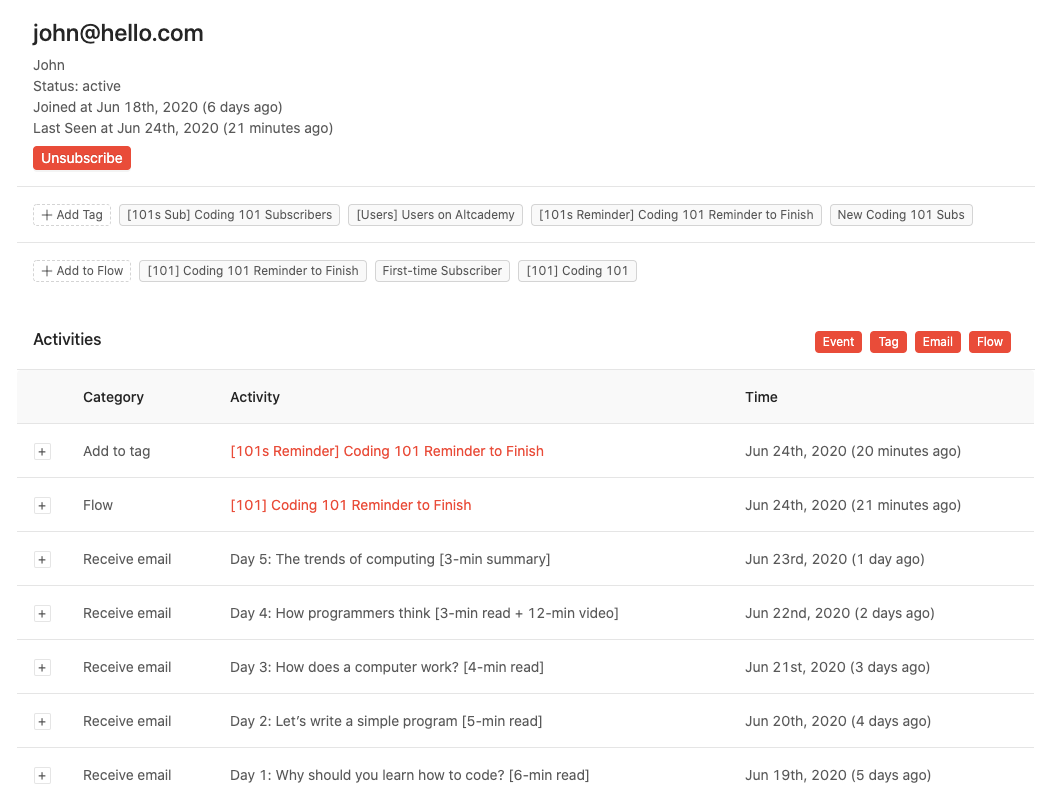 Have a wonderful day.
Copyright ©2020 Hack Pacific Limited DBA FulFillKit. All rights reserved.